We have some wonderful groups and Individuals that use The Glenmore Centre and we are proud of our relationship with them. See below what some of them have to say about us!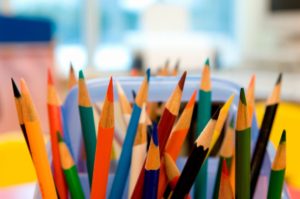 ---
As President of Shepshed Lions Club I can say that our club has an excellent working relationship with the Glenmore Centre. Victoria, the Manager of the centre is always helpful in supporting our projects in the community centre. This is particularly so in relation to our Annual Senior Citizens Luncheon that takes place in late October each year. The centre is large enough for us to cater for 65 Senior Citizens, with good kitchen facilities, a pleasant environment for our guests, and support from Victoria in the preparations for the event. We have used it for other events and the support we get is always first class. I have also had personal, family events at the Glenmore Centre with the same level of service. I would recommend anyone to consider using this venue.
Bob Lilley, President, Shepshed Lions Club.
*****
Glenmore is a great place to hire. I use it for my karate club. Victoria and Sandy are great and very helpful.
From Garry at Shepshed Shotokan Karate Club.
*****
The Glenmore Centre is reasonably priced, in a good location and has plenty of space for parties. You can also have a quiet area to get away from the noise if you want.
Hannah from Shepshed has used the venue for several family parties.
*****
The Glenmore Centre is a great venue to hold our children's birthday parties and the help we receive from Victoria and everyone at the centre is fantastic and it is so easy to book. The facilities are brilliant and we always look to book any events in as soon as possible
Our children love coming to the Playscheme's too and it is a great resource to have knowing that they are having fun in a safe environment!
Laura & Andy Moore (Regular Users of the Centre)